Thanks to Harra Cameron for some old views of Shieldaig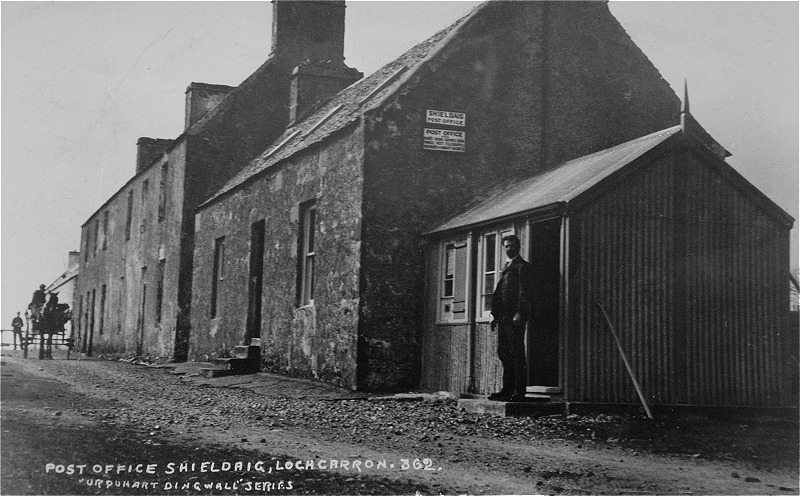 1913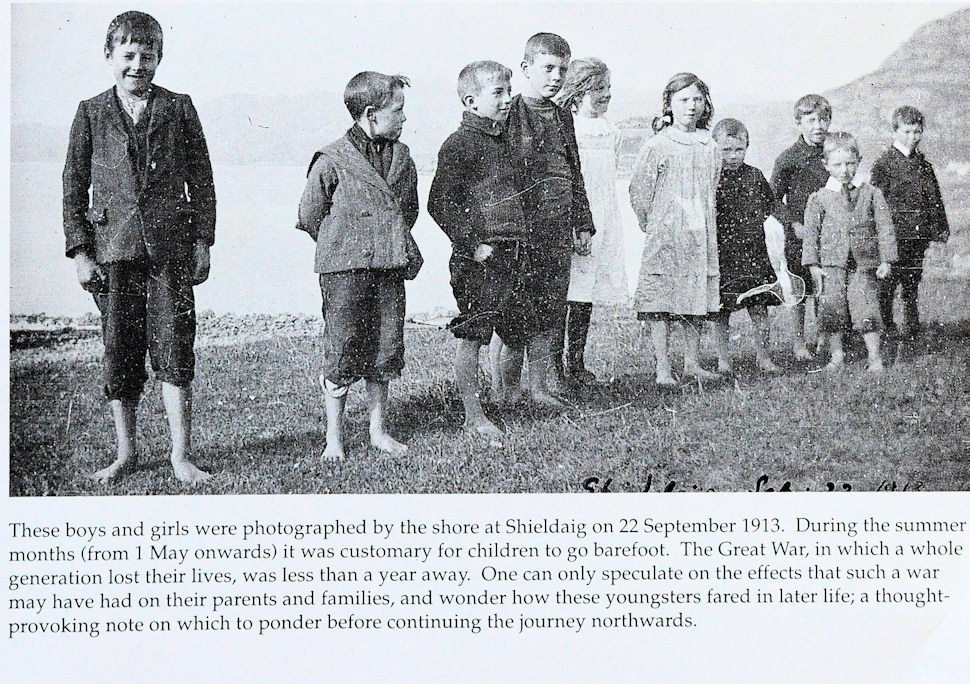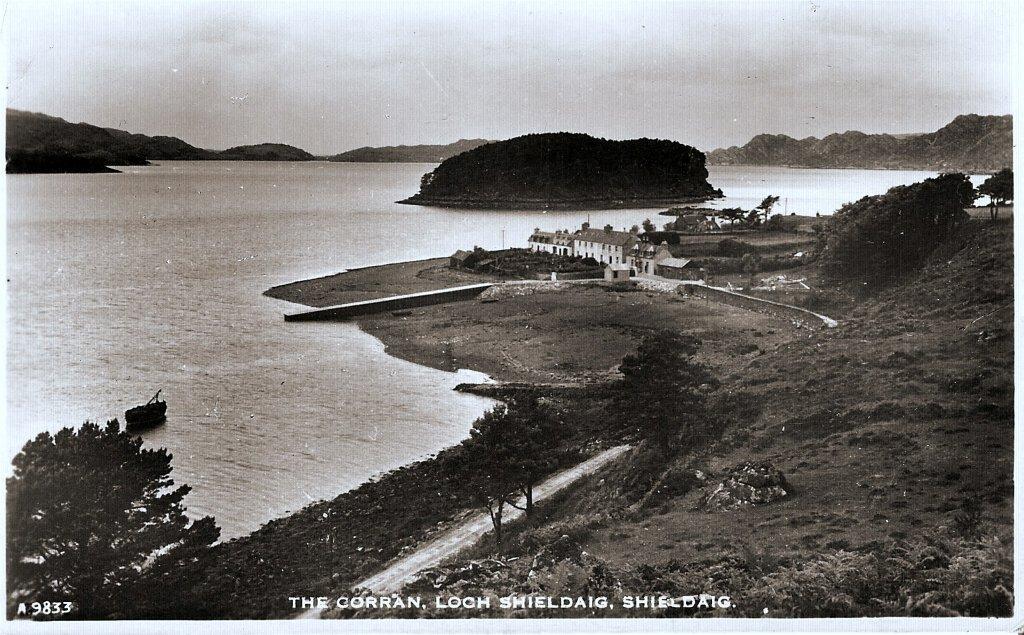 (circa 1950)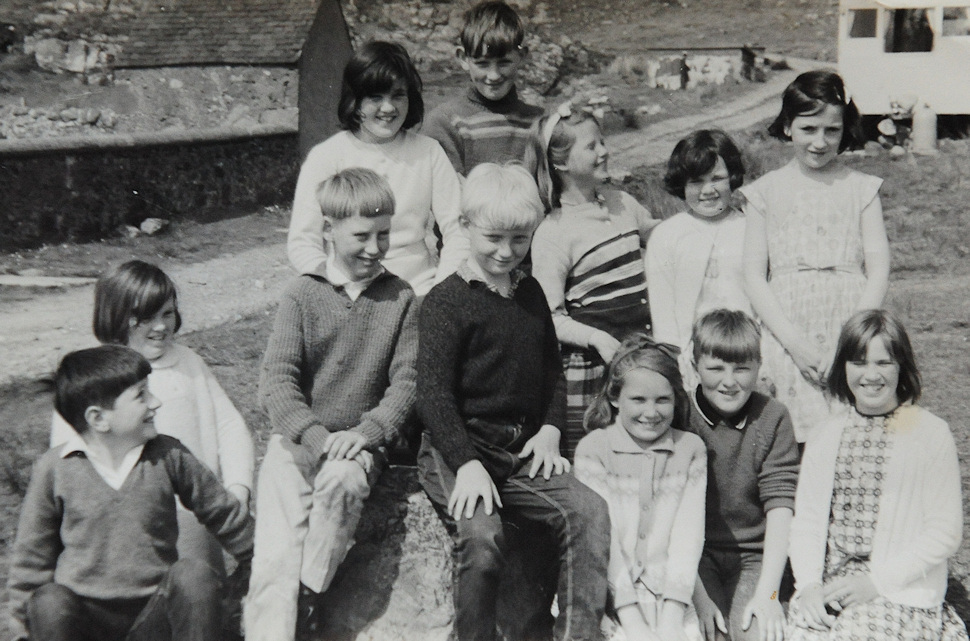 Front row, left to right: Kenny Cameron, Tina McGregor, Duncan Mathieson, Kenny Bolger, Helen Mathieson, Harold Cameron, Heather McGregor
Back row, left to right: Jean McGregor, Dicky Livingstone, Jean Mathieson, Lil McGregor, Janet Cameron
Circa 1968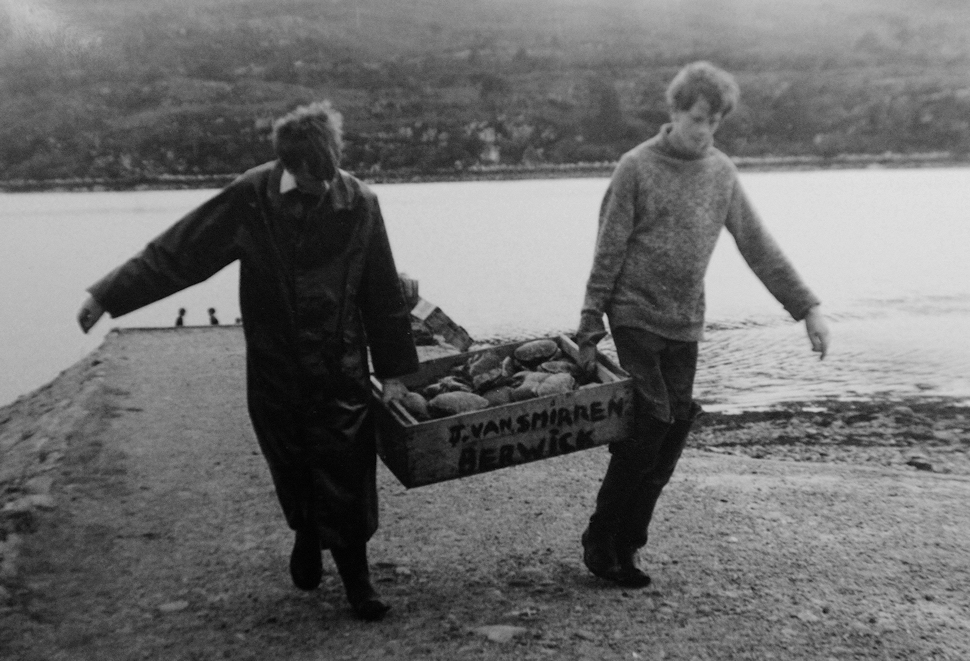 Ian and Kenny Livingstone - circa 1970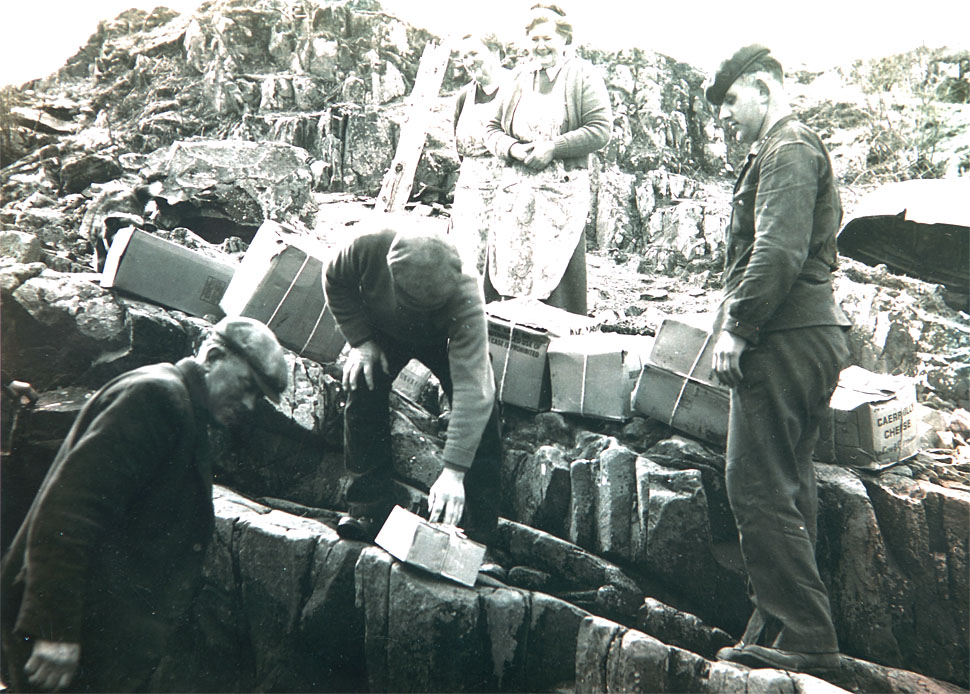 Before the 'coast road' was built provisions were delivered to the north coast by boat from Shieldaig. Photo 1950s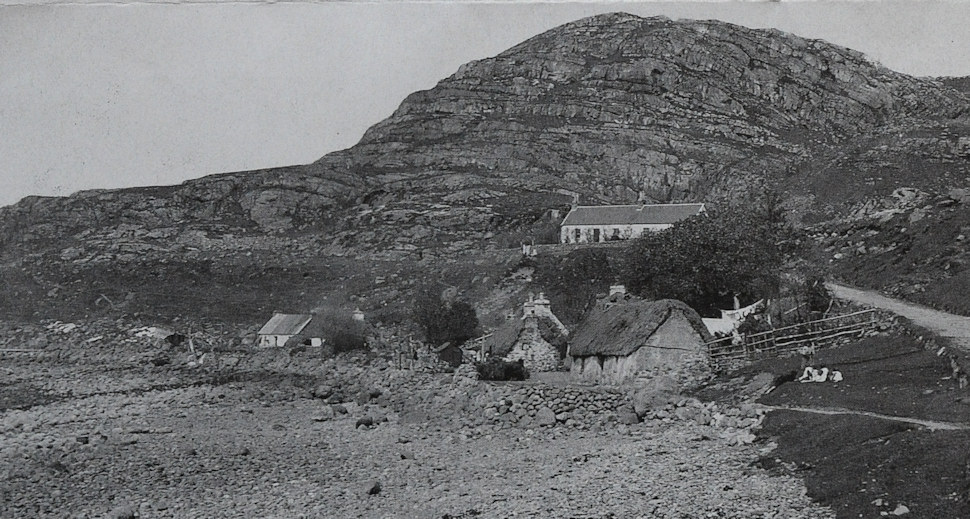 1926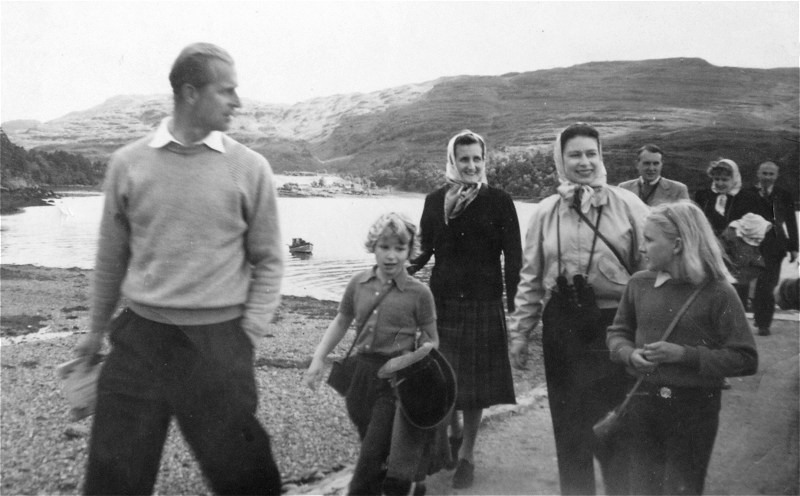 Royal Family visit to Shieldaig 1958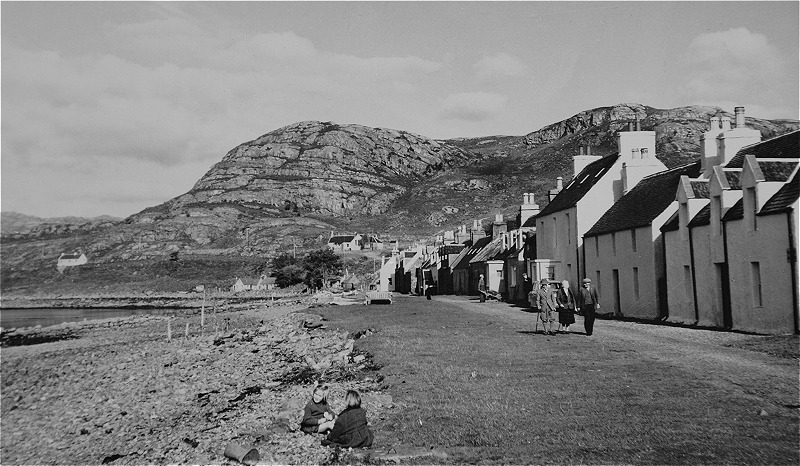 1960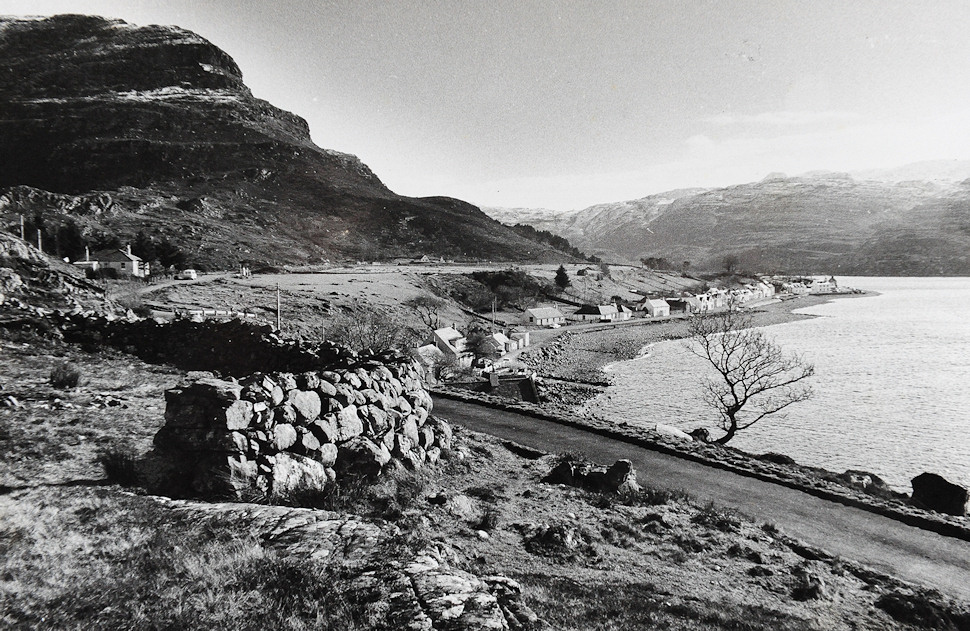 Shieldaig Village 1970s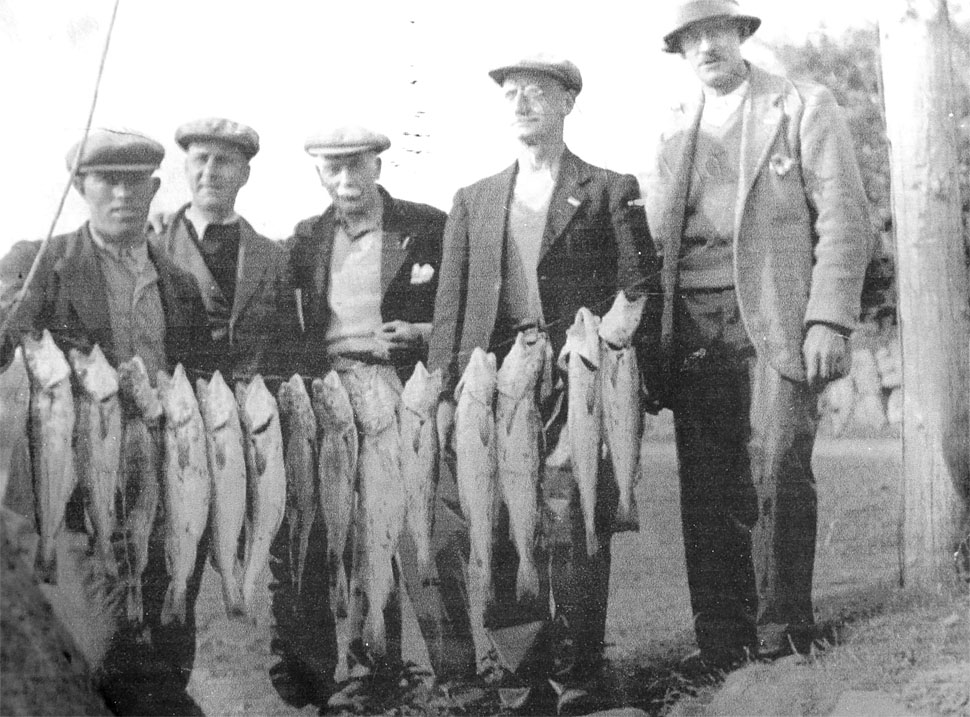 1940s
Callum Livingstone mending fishing nets in Aird. Late 1960's / 1970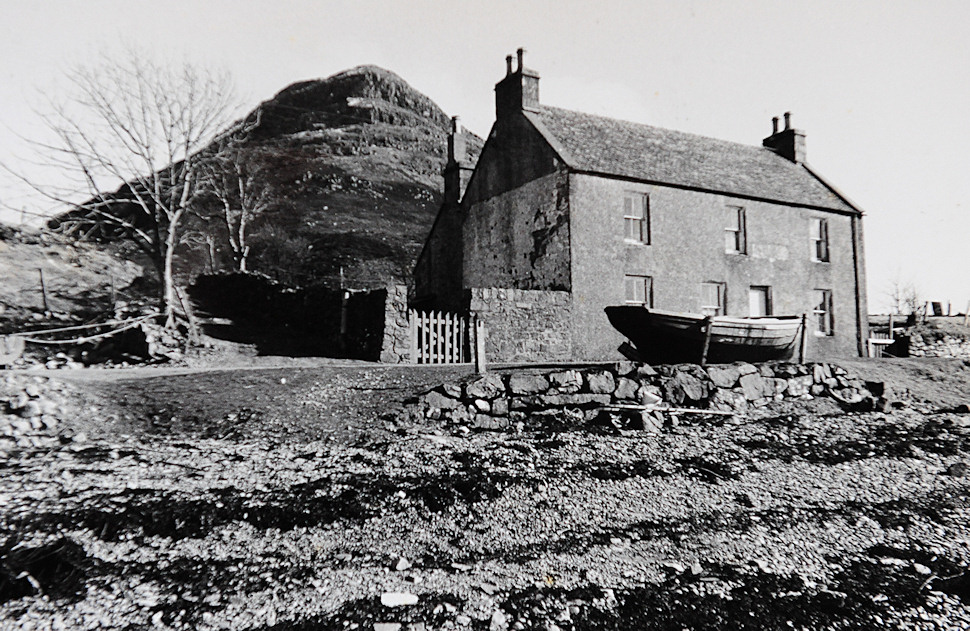 Now 'Rivendell' Guest house.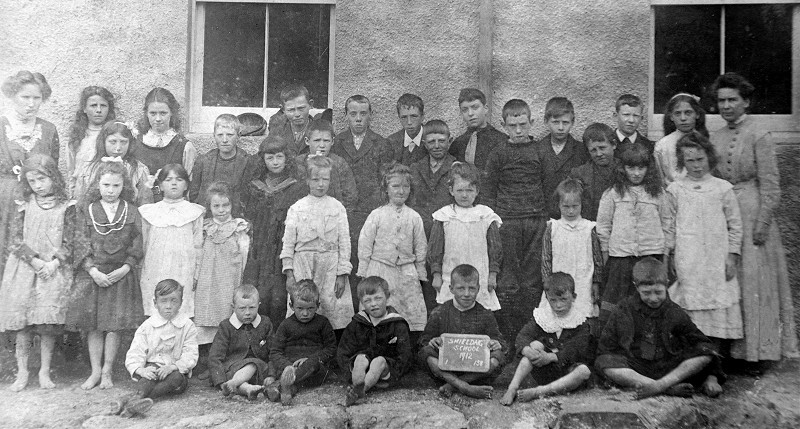 The School - 1912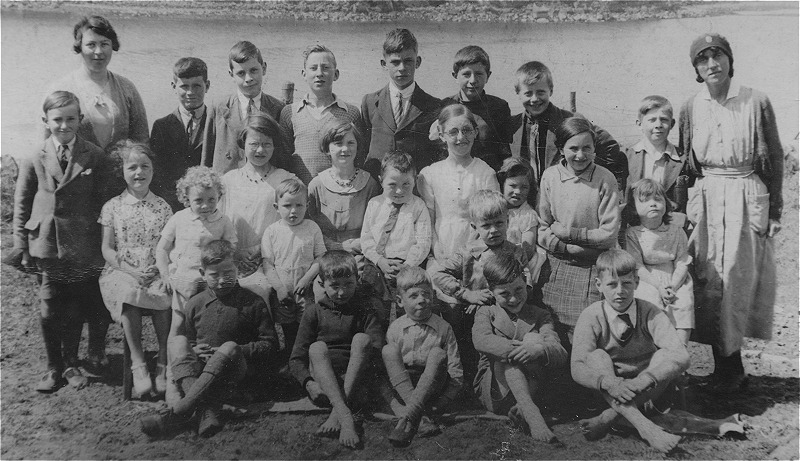 1936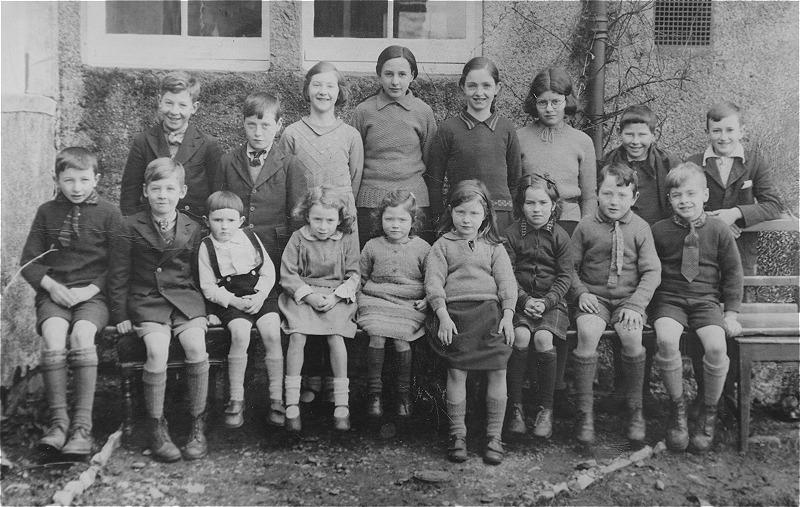 1938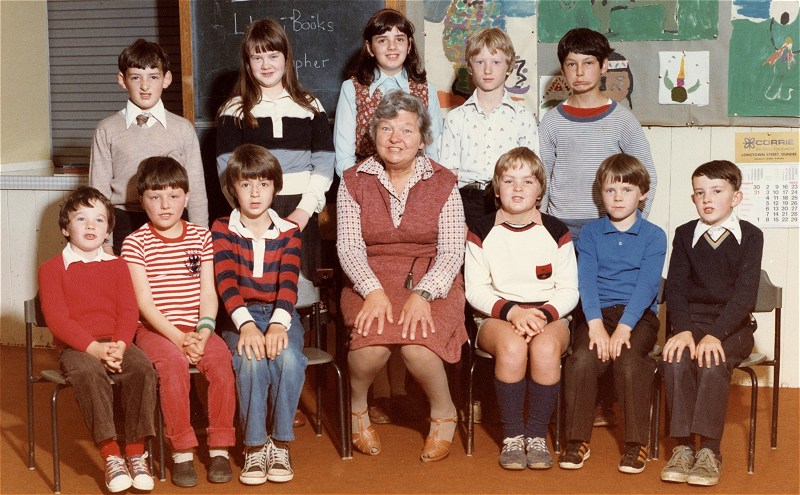 1982
(thanks to Fiona Macintosh for this photo)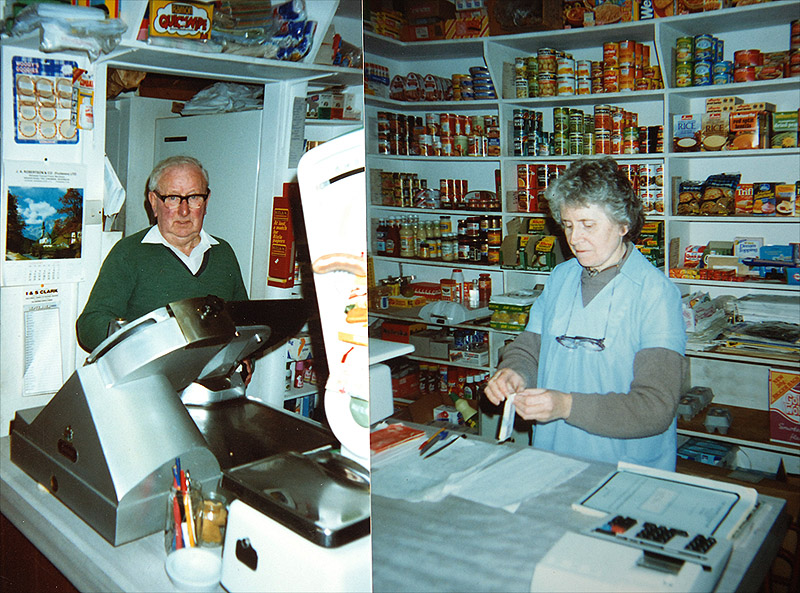 Curley and 'Nanny' Grant who ran the tin roof shop for several decades.
Below, some shots kindly supplied by Dr. Robin Cooke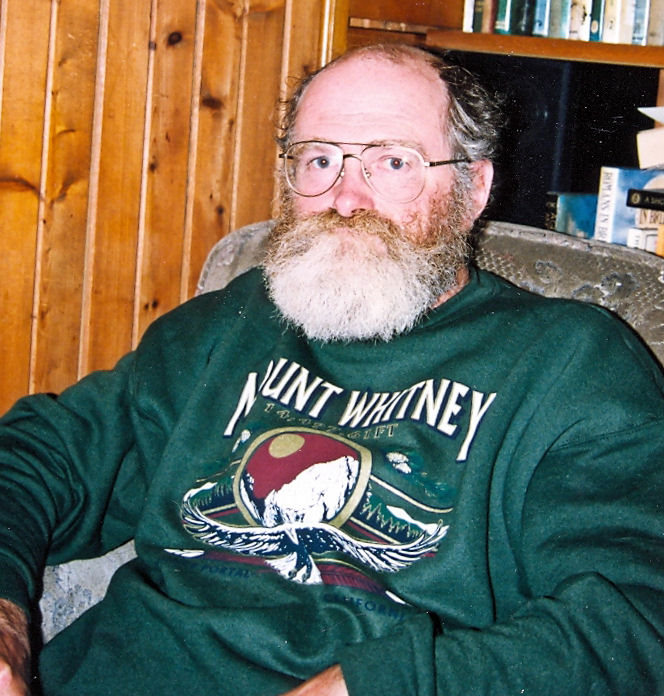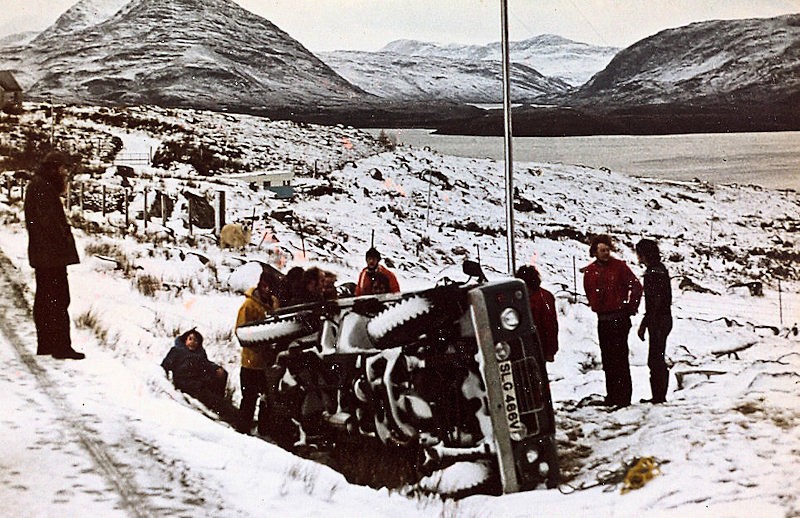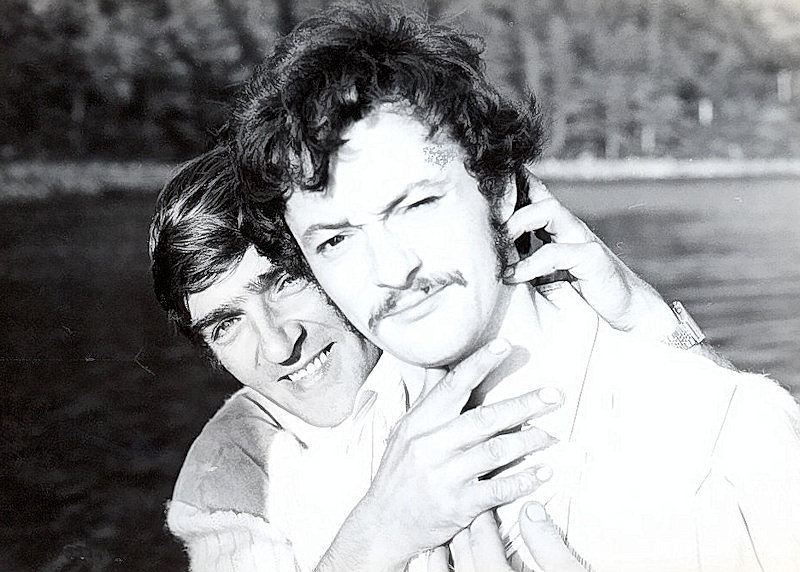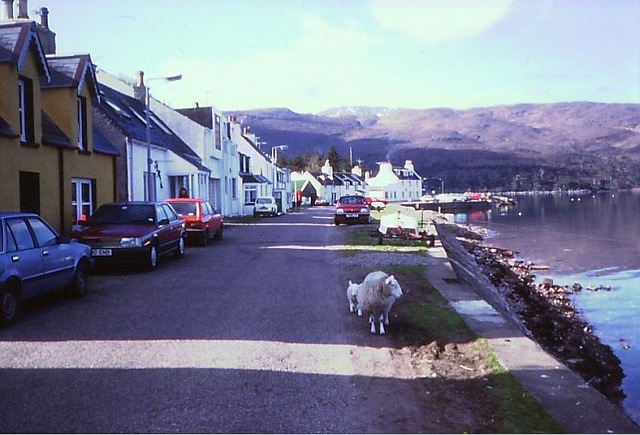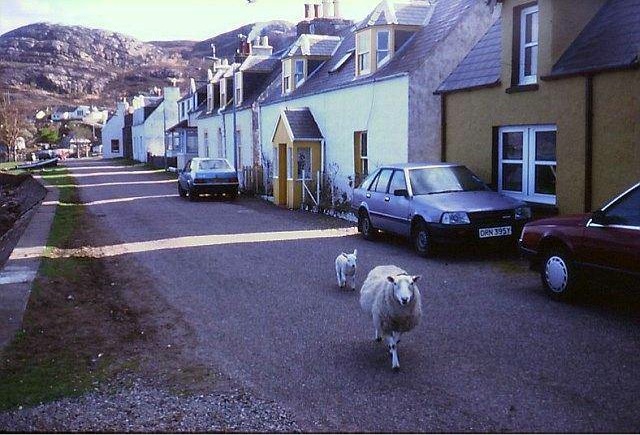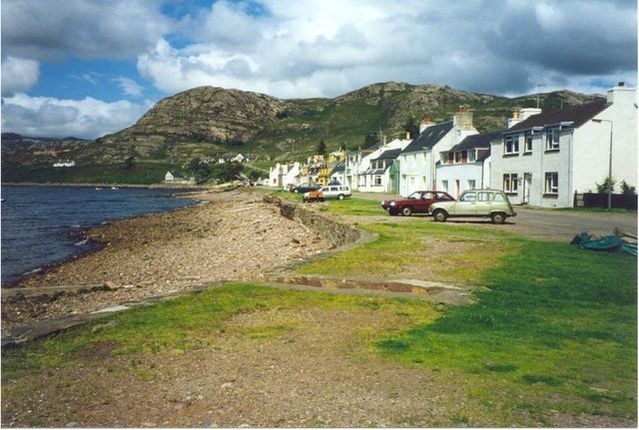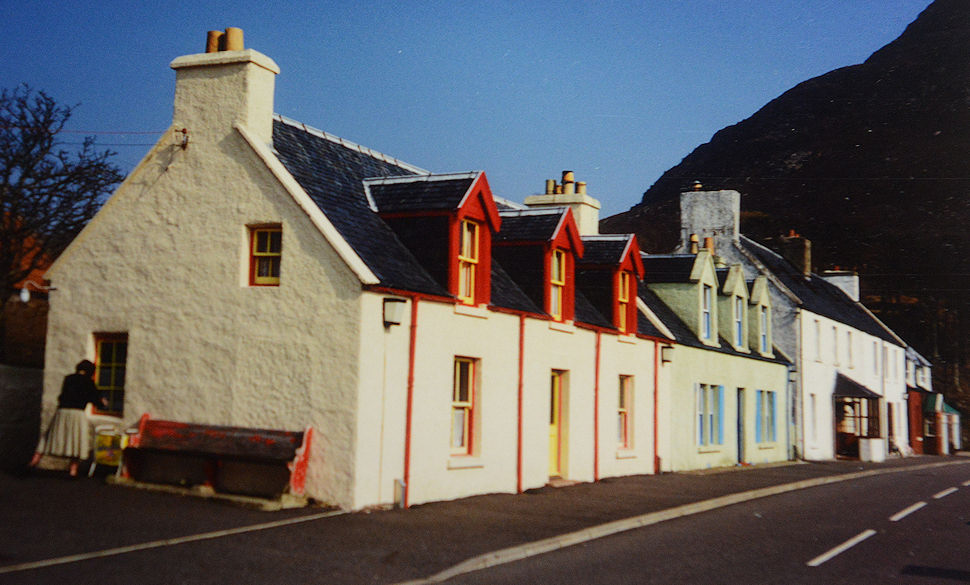 The Corran in the 1980s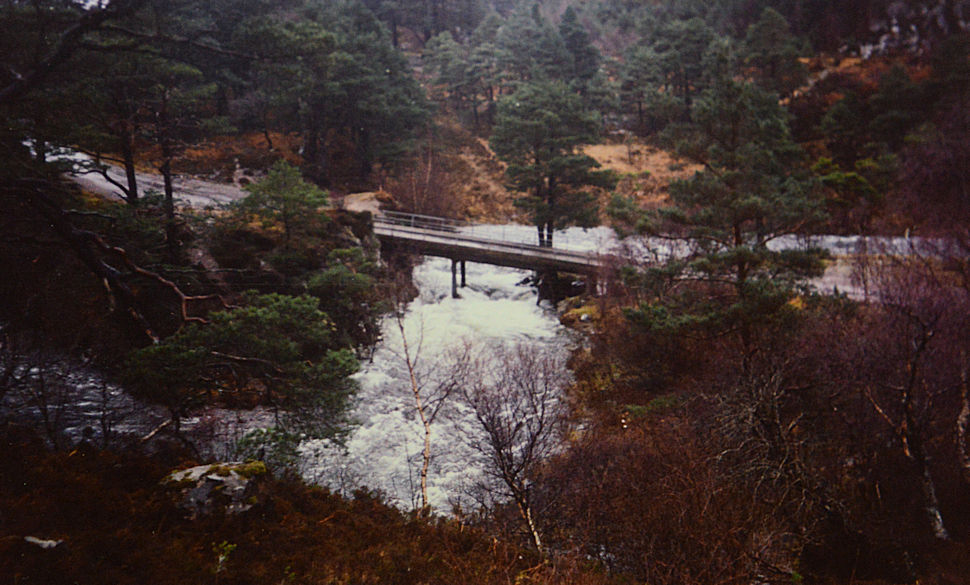 The old bridge at Kinloch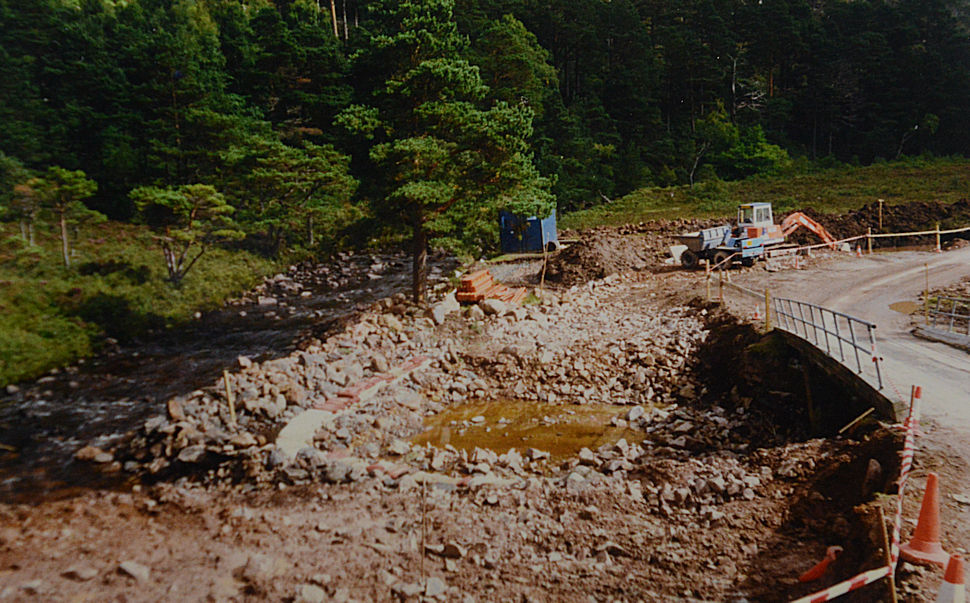 Building the new bridge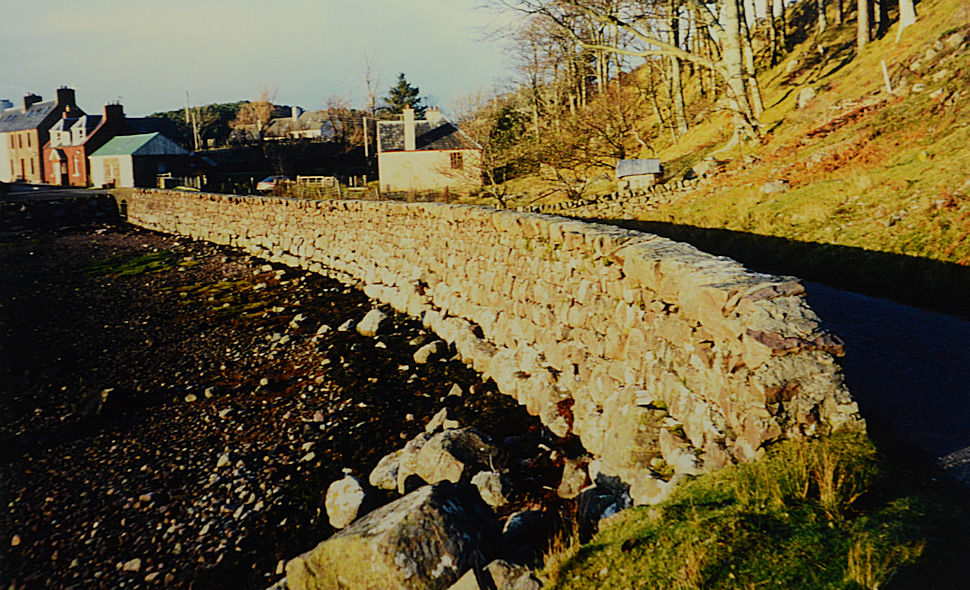 The old sea defenses.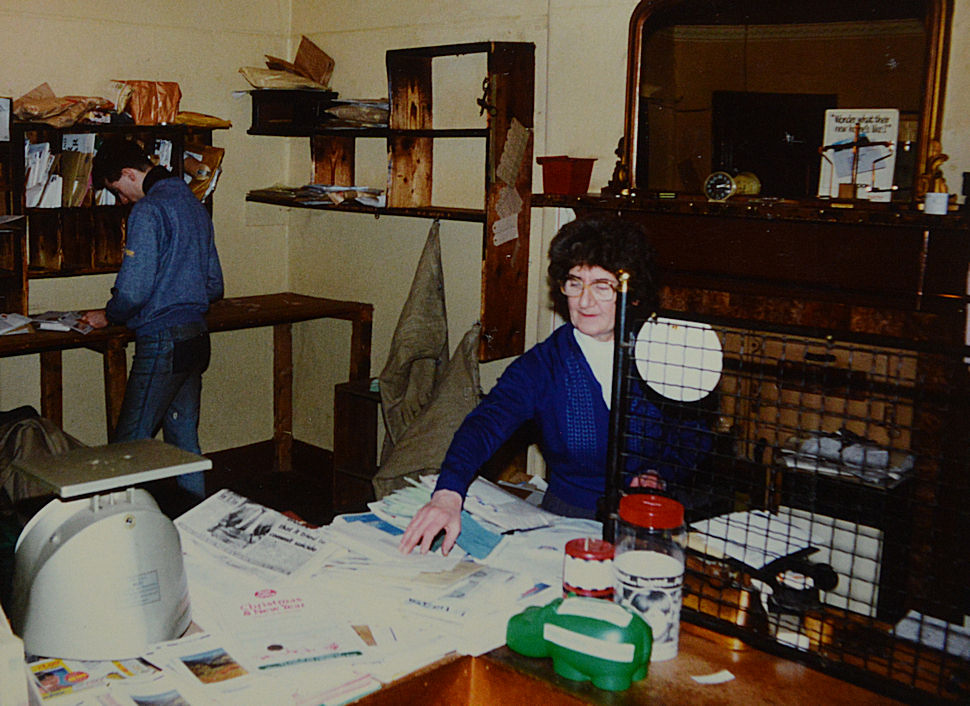 Strathcarron Post Office - 1980s