Containing photos, videos, information, links and reviews of performance cars that this particular sad git has owned...
This page is divided into two halves... the top half refers to the original R500 (1.8 Rover engine - year 1999 onwards), and the new R500 (2.0 Duratec Cosworth engine - year 2008 onwards)., The bottom half reviews the other cars owned, plus car related links, videos etc.
The first Seven was built in 1957 by Lotus, the brainchild of Colin Chapman, who was convinced of the advantages of small lightweight racing cars, giving huge power to weight benefits. He actually referred to the Seven as something he had dreamed of designing since he was a schoolboy - a 'four wheeled motorbike'.
The first sevens were priced at £587 and were powered by a 40bhp Ford engine coupled to a single dry plate clutch and a three speed Ford gearbox. The design proved to be an instant success, Graham Hill being the first driver to race the seven in 1958. Over the next decade there were three more series of the Seven developed, improving transmission, suspension and increasing power to 84bhp.
In 1967 Caterham Cars became the sole distributor, and have continually developed and improved the car since. Major developments over the years have included the introduction of double wishbone front and de Dion rear suspension, four wheel disc brakes, a six speed close ration gear box, a torsionally stiffer spaceframe chassis with honeycomb panels for side impact protection and lead free engines with catalytic converters. The cars can be bought in kit form, or can be factory built to SVA approved standard (£2,250).
In 1976 the R.A.C. banned the seven from racing, as they said it was "too fast" - so the Caterham Seven developed its own racing championships (of which there are now four).
Introduced in 1999, the first R500, had a 0-60 time of 3.4 seconds (autocar) and a top speed of 146 mph, and in a comparative track test (Oct 2000) posted the following time round the Croft racing circuit along with the following: (the R1 is a 1000 cc racing bike with a 0-60 of 2.8 and a top speed of 170mph ridden by Ronnie Smith - tester for 'Performance Bikes' magazine).
"The best driver's car ever built. A higher power-to-weight ratio than anything bar a McLaren F1 " 'Evo'
"Simply.... brilliant fun" 'Top Gear magazine'
"A car stripped to its bare essentials to deliver the rawest, most focused and exhilarating driving experience you can have on four wheels" 'Evo'
Sept 2002 - Autocar runs the 0 - 100 - 0 mph (road car) challenge - top 10 results below
"It doesn't matter how many times you've driven an R500: every time you plant the throttle the first burst of acceleration seems genuinely shocking" 'AutoCar'
Choose one from the following or scroll down to read all about it...
Two seater convertible sports car

ENGINE:
Caterham developed Rover 1.8 litre K-Series. (Minster Racing Engines)
Capacity: 1,796cc 80mm (bore) x 89.3mm (stroke).
Compression Ratio: 11.5:1.
Cylinder Head: 16 valve DOHC.
Valve Actuation: mechanical tappets and lightweight flatback valves.
Induction: Caterham magnesium inlet manifold featuring roller barrel throttle actuation.
Oil System: Caterham designed dry-sump system featuring magnesium pan and bell-tank housing.
Pistons: Cosworth. Crankshaft/Con Rods: Forged steel. Engine Management:
MBE system with unique map. Caterham ultra-lightweight low inertia flywheel with AP racing light-weight clutch.
Exhaust: Large bore plated 4 into 1 system with carbon silencer.
Max power: 230 bhp @ 8,600rpm.
Max torque: 155 lbsft @ 7,200rpm. Maximum revs 9,200rpm.
Gearchange warning: Dash top mounted sequential.

FUEL:
Unleaded

PERFORMANCE:
Maximum Speed: 150mph.
0-60 3.4 seconds.


TRANSMISSION:
Caterham ultra close-ratio aluminium gearbox.
1st 2.69:1
2nd 2.01:1
3rd 1.59:1
4th 1.32:1
5th 1.13:1
6th 1.00:1
Reverse 2.96:1.
Final Drive: Limited Slip Differential 3.92:1.

Exterior & special Equipment:


Carbon fibre nosecone, front and rear wings.

Stack digital information system.

Carbon fibre indicator shrouds.

Carbon fibre wind deflector.

Carbon fibre exterior mirrors.

Carbon fibre sill protectors.

Aerofoil section front wishbones.

Titanium silencer on large bore, plated 4 into 1 race type exhaust system.

Exterior & special Equipment cont:

Magnesium roller barrel throttle bodies

Magnesium centred light alloy split rim wheels

Black powder coated interior and engine bay

Uprated brake master cylinder

Carbon-kevlar Tillet manufactured race seats

"Carbon" look leather transmission tunnel cover

Large guage roll over bar

MBE systems engine management

Momo quick release steering wheel

DIMENSIONS:
Wheelbase: 2,225mm.
Front Track: 1,336mm.
Rear Track: 1,336mm.
Overall length: 3,100mm.
Overall width: 1,575mm.
Height: 800mm.
Ground clearance: 80mm.
Turning circle: 10m.

WHEELS & TYRES:
Wheels: Front 61/2J x 13.
Rear: 81/2J x 13. Caterham 3 piece Magnesium Hub/Spun Alloy Rim.
Tyres: Bespoke Avon Radial R500 specification.
Front: 185/55 R 13.
Rear 215/50 R 13.

STEERING:
Rack-and-pinion, 2.12 turns lock-to-lock. Quick release Momo steering wheel.

BRAKES:
Front: 254mm lightweight ventilated discs. Caterham/AP Racing 4 pot calipers. Rear: 228mm solid discs.

SUSPENSION:
Front: Widetrack adjustable, aerofoil tube wishbone, adjustable spring seats & anti roll bar.
Rear: de Dion axle with lower A-frame and upper Watts link with adjustable anti roll bar, adjustable spring seats. Springs: Coil.
Dampers: Bilstein telescopic.

WEIGHT: Kerb weight 460 kg.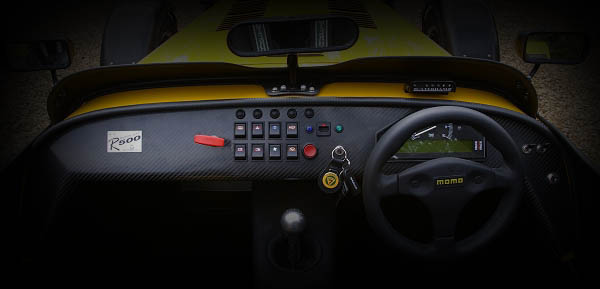 ~ Some full reviews of the R 500 ~
From What Car ...
Anyone looking for an antiestablishment symbol of the new millennium should look no further than the Caterham Seven Superlight R500. It does without doors, windscreen, hood or any other creature comfort, but serves up an intoxicating cocktail of sheer delight. Its 1.8-litre Rover K-series engine produces 230bhp at 8600rpm, while the Caterham tips the scales at just 460kg, giving the car designers' magic figure of 500bhp per tonne. Performance is suitably striking with 0-60mph taking just 3.4sec. The hyper-sharp steering, powerful brakes, and short-throw, six-speed gearbox are such tactile delights that it's great at low speed, too. At £29,950 for a kit, or £32,000 fully built, the R500 isn't cheap, but four-wheeled fun comes no better.

From Autocar ...
The Superlight R500 is the latest and wildest Seven to roil out of Caterham's Dartford factory. Building on the success of the original Superlight R from 1997 Caterham has now taken the Seven beyond even the mind-bending £37,000 JPE from 1992 to what must surely be its ultimate incarnation.
The R500 has two distinct advantages over the old JPE. It's £5000 cheaper at £32,000 and a full 50kg lighter at 450kg. This puts it in the elite group of featherweight four-wheelers that tip the scales at under 500kg, a group that includes the Westfield FW4OO and the Light Car Company's Rocket. With 230bhp on tap, the R500 is easily the most powerful, with an incredible power-to-weight ratio of 500bhp per tonne. It's a showcase for all the technology that Caterham can currently muster. It boasts numerous carbon fibre components, including the silencer, nose cone, all four wings, the bucket seats, dashboard, wind deflector and all three rear view mirrors. The three-piece 13in wheels are predominantly constructed from lightweight magnesium, as is the bespoke bellhousing.
Even the integrated Stack instrumentation saves weight compared to separate clocks and gauges. Co-developed with Minister Race Engines, the 1796cc, four- cylinder alloy Rover K-series unit has high-lift camshafts, Cosworth forged pistons and an ultra-lightweight flywheel. The result is a surprisingly smooth engine that is neither too peaky in its power delivery nor lacking in tractability when ambling along in slow traffic.
But the powerband is still narrow for a road car, the fireworks coming in at 5000rpm and trailing off at around 8600rpm. Thanks to Caterham's own six-speed gearbox, that's never a problem. There's no overdrive ratio, top being a direct drive that provides only 17.6mph per 1000rpm, so it's crucial that the engine has a potential 9200rpm on tap. The short gearing does nothing to assist fuel economy. On the open road we recorded a best of 27.0mpg, while our test average was 20.1mpg. The R500 is so quick, conventional notions of speed, and in particular acceleration, need to be recalibrated. The power comes with unrelenting urge and even the tiniest stab of the throttle releases a huge surge of power. The figures make outrageous reading. Its 0-30mph time of 1.6sec is 0.2sec quicker than the McLaren Fl. The benchmark 0-60mph run is dispatched in a meagre 3.4sec (only 0.2sec slower than the Fl), while our 0-100mph time of 8.1sec almost beggars belief. Consider that Lamborghini's brutal new 569bhp Diablo GT can only manage S.7sec and you begin to get the picture. Westfield's £40,000 FW4OO can only manage it in a tardy 10.3sec. In our experience, only a McLaren Fl and Jaguar's XJ220 have the measure of the R500 to 100mph. The in-gear acceleration times are simply astonishing 50-70mph in top gear takes only 4.Osec. A Ferrari 360M F1 takes 6.9sec, while even the Diablo GT remains 1.7sec shy of the Seven. But the one figure that guarantees this car a place in the all-time-fastest lineup is the staggering 2.3sec it takes to scoot from 70-90mph in fourth gear. Which is exactly the same time as the McLaren.
Poor weather meant we were unable to record a maximum speed, although the 146mph we saw on the Stack Speedo makes Caterham's claim of 145mph seem plausible. Similarly, our brake test was hampered by rain. We recorded a 60-0mph time of 3.Ssec, a figure that belies the terrific fade-free performance offered by the AP four-pot calipers. On your favourite B-road, the R500 is sublime. The lightening quick steering needs only the tiniest input to place the car accurately. Turn in, squeeze the throttle and you're out again before the bend has even registered. The ride is hard, but the use of progressive spring rates does allow a certain level of low-speed compliance. Body roll is almost non-existent. Cornering speeds in dry conditions are immense, thanks to massive grip from a set of bespoke Avon CR500 tyres. But there's more than enough power to break traction in any of the first three gears.
For all its adrenalin-raising talent, it's certainly not an easy car to live with. On the public highway, without a windscreen, flies, stones and even raindrops hit you like shot from a gun and the hard carbon fibre seats quickly become uncomfortable. It also begs the question of how fast is too fast. A 1.6-litre, l32bhp Caterham Roadsport would satisfy most owners. And at £32,200, the R500 is an expensive toy. True, this sort of performance normally costs six figures, but it is a high price for a such a minimalist car. The R500 is a promotional showcase; a publicity tool designed to keep Caterham at the sharp end of Britain's specialist motor industry. But as was proved by the JPE, there are enough enthusiasts out there willing to part with the necessary cash to make the R500 a viable proposition. And good luck to them. The car world would be in a sad state if all cars made perfect sense.
The R500 makes no sense at all, but we can't help loving it.

From Auto Express ...
There is one absolutely dead-cert recipe for ultimate straight-line performance. Maximise the power-to-weight ratio in a chassis capable of handling its explosive force.
The proof is here.
It started life in 1957 as Colin Chapman's brilliantly simple and uncompromising Lotus 7. Then, in 1973. the Caterham 7 picked up the baton of using minimum body, trim, frills and weight, the result being top power performance and nerve-tingling thrills. When design genius Chapman created the 7 (a car simple enough to be sold as a tax-saving, build-it- yourself kit as well as a fully built showroom model) it looked little different from the way it does today, save for noticeably skinnier wheels and tyres. Under the thin aluminium skin, of course, it was subtly different.
An original Fifties Lotus version might have had a 1.2-litre four- cylinder Ford side valve engine and a three-speed gearbox. But in a straight line, even a handful of horsepower and three cogs in a car weighing barely half a ton would murder virtually anything else on the road in its day.
At the start of a new century, the 7 is making its point even more spectacularly, especially with the latest Superlight R500. It has more grunt per pound than any rival bar the mighty McLaren Fl. It's way ahead of current production models From T,V,R, the Lamborghini Diablo, Porsche 911 Turbo, Aston Vantage 600, even the once unbeatable Ferrari F40 or its successor the F50.
The Superlight R500 is the 7 stripped bare and loaded for speed. All nonessentials are binned: the hood, windscreen, cockpit trim and heater. Even the conventional instruments are replaced with a super lightweight, race-style Stack electronic display. The race seats are thin carbon fibre shells; the 185/55 and 215/5 shod l3 inch wheels are magnesium, as are the sump and clutch housing. The space frame chassis, coil and wishbone suspension, disc brakes and telepathically quick steering are all familiar, but even the bodywork has been on a diet. This car weighs only 460kg. Power comes from Caterham's VHPD (very High Performance Derivative) 1.8-litre 16v four cylinder Rover engine, tuned to give 23Obhp. In a 460kg can that equates to precisely 500bhp per tonne, hence the name. While the McLaren can boast around 560, it's at a price rather higher than the R500's £29,950.
The Superlight will give even the Fl a hard time on the dragstrip, until the very biggest numbers come up. It will merrily scream to 60mph in less than 3.5 seconds, and do it in the first of its six gears, because it will rev to an ear-splitting 9,000rpm- plus. It will go on to a top speed of 146mph if you can stand the windscreen-free blast in your face and, of course it has all the agility and instant responses of any 7. How's that for minimalism? R500 figures make outrageous reading. Its 0-30mph time of 1.6sec is 0.2sec quicker than the McLaren Fl. The benchmark 0-60mph run is dispatched in a meagre 3.4sec (only 0.2sec slower than the Fl), while our 0-100mph time of 8.1sec almost beggars belief.
Consider that Lamborghini's brutal new 569bhp Diablo GT can only manage 8.7sec and you begin to get the picture. Westfield's £40,000 FW4OO can only manage it in a tardy 10.3sec. In our experience, only a McLaren Fl and Jaguar's XJ220 have the measure of the R500 to 100mph.
The in-gear acceleration times are simply astonishing 50-70mph in top gear takes only 4.Osec. A Ferrari 360M F1 takes 6.9sec, while even the Diablo GT remains 1.7sec shy of the Seven. But the one figure that guarantees this car a place in the all-time-fastest lineup is the staggering 2.3sec it takes to scoot from 70-90mph in fourth gear. Which is exactly the same time as the McLaren.

From Top Gear - Tiff Needell ...
The war between Caterham and Westfield has been long and bloody. Surrey-based Caterham is the official guardian of the original Lotus Seven shape and model number, but their Midland rivals, Westfield, have been stepping on their toes – even to the point of a court case – ever since the launch of their lookalike Seven in '83. When Caterham produced their screenless, 250bhp, Vauxhall two-litre-powered JPE model in '92, it seemed they had created the ultimate Seven.
Record books were broken and its light weight was the main key to its success. Weighing in at just 515 kilos, it had a power-to-weight ratio of 485bhp per tonne and rocketed to 60 in a mere 3.7 seconds, but the arrival of the Single Vehicle Type Approval in July '98 stopped it dead in its tracks as it failed on both noise and emissions. So Caterham's honour was left in the hands of the 190bhp, Rover K-series-engined, 485-kilo Superlight R – but that took an astonishingly long four seconds to do the sprint to 60. Westfield seized their chance to steal the limelight and produced their featherweight FW400 that blew our Road Test Editor's mind on the track, and his eardrums on the road, in issue 73.
Using the same 190bhp, K-series VHPD Rover engine, but in a car with a kerb weight of just 435 kilos thanks to its carbon-fibre construction, the FW400 got to 60mph in 3.6 seconds and became the new leader of the pack. Naturally, the onus was now on the southerners to fight back. They didn't want to go to the vast expense and complication of trying to manufacture a carbon-fibre car for the road, so there was only one route to follow – lose more weight and find more power. With the VHPD engine in plentiful supply and already snugly fitted into the front of the Seven, they didn't want to start looking for an alternative power source. The answer had to be to squeeze more power out of the existing engine, and race engine specialists,
Minister Race Engines, were brought in to help take up the challenge. Minister worked on the mechanics of the engine itself, adding Cosworth lightweight pistons, forged-steel, cross-drilled crank and forged-steel con-rods with finely tuned high-lift camshafts. Caterham did their bit too, by developing an inlet manifold that features a roller-barrel throttle – this gives an uninterrupted airflow on full opening.
There wasn't a lot of room for weight-saving left in the chassis, but the more powerful engine also became lighter as the new innards together with the inlet manifold and a specially developed exhaust system – complete with carbon silencer – all saved weight. New wheels and seats saved a little more weight, as did the new magnesium alloy bell-housing and dry sump system. The resulting 230bhp and 460 kilos, when you get the calculator out, comes up with the magical power-to-weight ratio of 500bhp per tonne and, Caterham claims, a 0-60 time of just 3.4 seconds – not quite but very nearly, McLaren F1 figures (550bhp per tonne and 3.2secs) for a fraction of the cost.
You can buy the kit and build it yourself - or do the sensible thing and pay Caterham to do it for you. You should also add a windscreen complete with wipers, side-screens and a hood so you don't have to drive around, possibly illegally, with full-face helmet on, or with so much wind in your face that a baby sparrow will seem like an elephant with wings if it hits you.
But the Caterham Superlight R500 isn't supposed to be about comfort, it's supposed to be the ultimate track day car. It will burble along with quite comfortable noise levels on the open roads, making it more user friendly than the Westfield, but start winding on those revs and it'll tear your head off. The six speeds of the Caterham 'box pass so fast you're never sure which one your in. The stubby lever has so little movement that it's position doesn't give you much of a clue either, and initially there's a constant terror of dropping from fifth to second instead of fourth, or, even worse, changing 'up' from fourth to third instead of fifth as the hypnotic gearchange lights tempt you all the way to the 9,200rpm limit. Little has changed in the way the Seven handles, it all just happens that bit faster. It's rather like an exaggerated nervous tic. Slides have to be killed very early with a deft flick of opposite lock. Sensations, both through the steering and great-fitting new lightweight seats, scream so loud you can feel everything that is going on beneath you, but try to hold the Seven in a long graceful powerslide and you'll end up facing the wrong way down the track. It's all mind boggling stuff, intended more for track use than on the road.
Thirty two grand would buy you something flash and comfy like a 328I convertible or SLK, or perhaps something raunchier like a four-litre Chimaera, but on a circuit they'd be completely devoured by this Seven, as would just about any other road car, at any price.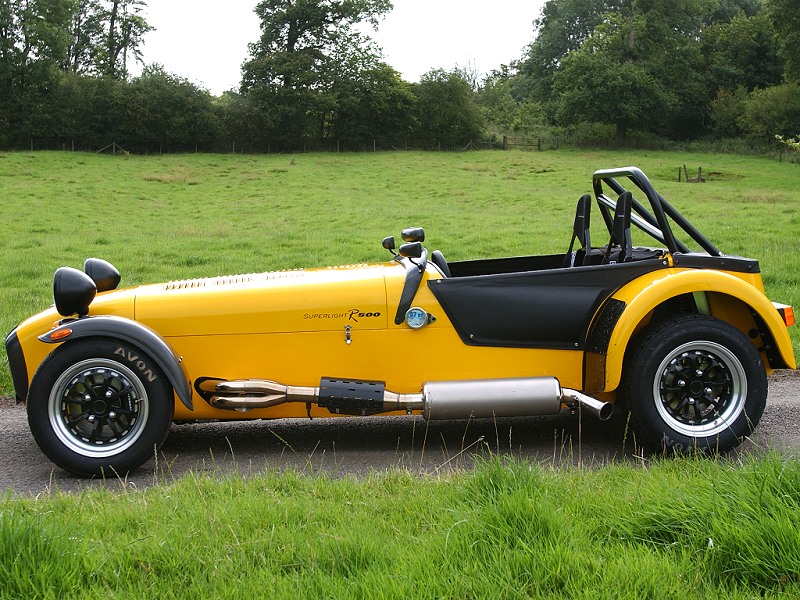 ~ Photos & Videos of the R500 Super Seven ~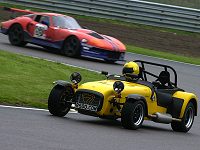 ~ Video ~
Click ' here to view a 5.5 mb 'in car - bullet cam'
Windows Media Video of R500 COM on various track days (Autumn 2002)
The R500 Duratec Cosworth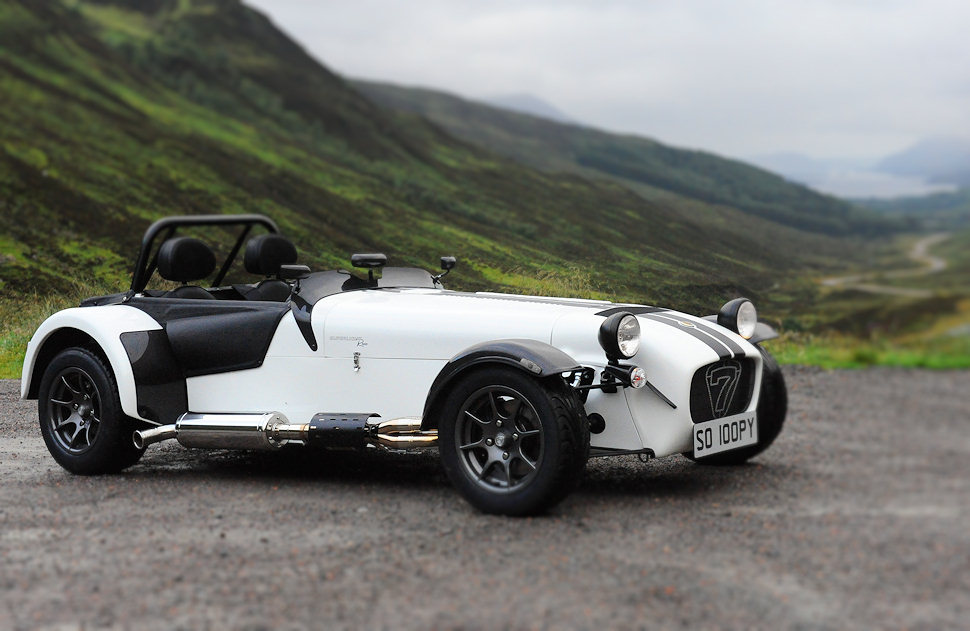 From the manufacturers website:
The original R500 was legendary, with the old Rover K-series powered machine rewriting performance records for 0-60mph and 0-100-0mph times. This new variant has been equipped to supersede its predecessor by embracing the very latest in lightweight engineering techniques and technology.

Whilst the Superlight R500 shares some common parts with the other Superlight model, it has many bespoke standard and optional items that define its intentions of being the ultimate performance model in our range. Weight savings are achieved through a philanthropic application of carbon-fibre goodies, bringing the total weight of the car in at just 506kgs. Extreme performance is attained through cramming the engine bay with as many horses as possible – 263 of them to be precise. Mathematicians amongst you will have already calculated that anyone committed enough to strap themselves into the Kevlar race seats will be deploying a mighty 520 bhp-per-tonne with their right foot, capable of firing the car from 0-60 mph in just 2.88 seconds.

Superlight incorporates the motorsport expertise of Caterham Engineering, gained through 20 years of its industry leading one-make race championships. The Caterham 7 is among the most raced car models in the world, with over 700 competitors across 11 countries. Everything Caterham has learnt about performance and safety is incorporated into the design of the Superlight. Indeed, the R500's new optional sequential gearbox has been tested thoroughly through our motorsport programme, clocking up track time equivalent to over a full season's worth of testing, practicing, qualifying and racing in just a few months. What's more, in another first for Caterham, we utilised the experience of over 50 racing drivers from various Caterham race series' to test the gearbox. In all of this testing, the gearbox did not experience a single failure and was unanimously well received. In fact, the drivers liked it so much that it has been adopted into both the Superlight and CSR race series as an option.

If you want a pure driver's car that delivers blistering on-road performance, raw driving thrills and outrageous track-day ability in equal measure then the Superlight R500 is for you. Hold on tight.
Engine: 2.0-litre Caterham Powertrain (CPT) Ford Duratec
Max Power (bhp/rpm) 263bhp @ 8500rpm
Max Torque (lbs ft/rpm) 177 lbsft @ 7200rpm
Weight 506kg (516kg sequential gearbox)
0-60mph 2.88 seconds
Power-to-weight 520bhp-per-tonne
Top Speed 150mph
Transmission
Close Ratio 6 Speed
1st: 2.69:1
2nd: 2.01:1
3rd: 1.59:1
4th: 1.32:1
5th: 1.13:1
6th 1.00:1
Final Drive: 3.62:1

Sequential 6 Speed
1st: 2.4:1
2nd: 1.84:1
3rd: 1.482:1
4th: 1.26:1
5th: 1.104:1
6th 1:1

Suspension
Front: Adjustable double wishbone with roll bar, aero wishbones
Rear: de Dion axle located by lower A-frame and Watts linkage

Brakes
Twin circuit split front/rear with low level warning system. Discs front and rear

Steering
Rack and pinion, 1.93 turns lock to lock

Weight
506 Kg

Wheels and Tyres
Front 6J x 13"
Rear 8J x 13"
Aluminium wheel with Avon CR500 tyres.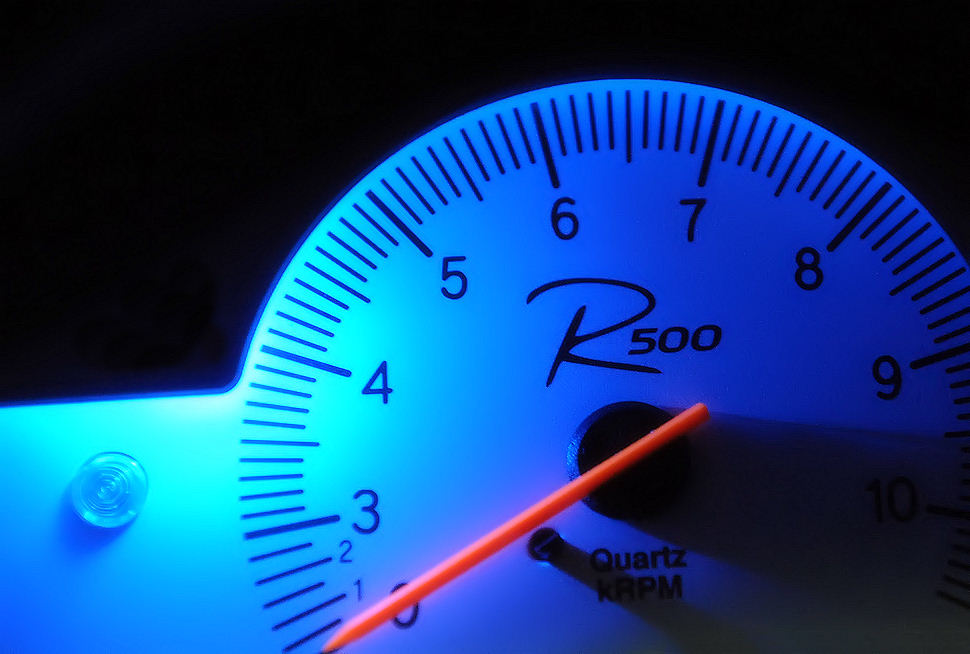 A review from Evo ...
"Now there's a new R500. The K-series engine is gone, replaced by a 2-litre four-cylinder Ford Duratec unit rated at a mighty 263bhp. With a special lightweight chassis, thinner-gauge aluminium for the body panels and carbonfibre for the dash, nose cone and front and rear wings, the new Superlight R500 weighs just 506kg, giving a power-to-weight ratio of 528bhp per ton. For reference, that's 7bhp per ton up on a Bugatti Veyron.

Bigger news – as if it's needed – is that for the first time Caterham will be offering a sequential six-speed dog 'box on the options list. It seems inconceivable, but the R500 has just got even more hardcore. Too hardcore for the road? Maybe…

WE NEED A GREAT location to uncover the truth. Is the Superlight R500 a £36,995 (plus £2950 for the 'box) trackday irrelevance, or the ultimate expression of road-going minimalism? To discover the truth, I find myself ignoring severe weather warnings in the time-honoured and deeply flawed evo tradition and pointing the two red stripes that lick the R500 from nose to tail north from Glasgow to Glencoe and beyond.

To be honest, this isn't normally Caterham country. The A82 through Glencoe is straight and fast, running along the floor of the glaciated valley with just the occasional fast sweep, but the R500 shrugs off the ragged surface and settles to a cruising speed fast enough to have my Arai bobbing around like the head of a Thunderbirds puppet. Besides, I'm still high on the afterglow of what went before. The A82 might be lazily draped along the valley floor now, but maybe 15 miles back it was bucking and swooping and narrow. Here the R500 had been mighty…

The Seven is pure function. That's why it's so enduring, so timeless. However, my first impression of the R500 is that maybe Caterham is trying too hard to make it seem 'new'. It still looks as pared-back as ever, but some of the 'interior' detailing is unnecessary. The dash now has aluminium control buttons where before it had simple plastic toggle switches. There's no key, rather an immobiliser fob and a starter button. On the tiny steering wheel are buttons for the indicators, TVR-style. I understand this is an expensive car, but for me the trinkets don't add value. The R500 should be a crazy engine cradled in a lightweight, perfectly balanced chassis. Nothing less, nothing more. Having said that, the little carbon winglets at the front – which channel air over the low-drag wishbones, and in combination with the 'cats tongue' outlet in the top of the nose cone reduce lift at speed – are very cool. Function dictating form, you see.

Some things are eternal though, and squeezing down into the thin carbon seat, compressed between transmission tunnel and sill, looking over the long, heavily louvered bonnet, carbon cycle wings hanging above wishbones and giving you yet more information about what the front wheels are doing, you feel immediately at one with the Seven.

Waggle the fob below the dash to your right, press the starter button, and the new Stack display flickers to life. Press once again and, after a slight delay, the starter engages and the engine catches with a boom! It doesn't crackle with the venom of the old K-series, but it still sends sharp stabs of rage from the side-exit exhaust when you blip the throttle, and the noise is still pure race car.

Now there's another layer of mechanical noise, too: the chatter and clatter of that Quaife sequential gearbox. Pull the lever towards you and the 'box clunks into first, signified by 'Gear 1' on the multi-function display. The clutch is weighty and short but easy to modulate, and the 2-litre engine has a brawny and smooth torque curve – very different from the spiky old R500 – so it's easy to get the new R500 rolling.

It's cold and the road is glistening, so it seems prudent to short-shift through second and into third. The gearbox action is short and precise. Steering wheel dead straight and nail the throttle. Bam! The engine snaps to attention, the revs rising rapidly, power building quickly through 3500-4000rpm and then starting to climb hard towards the real fireworks. At 5500rpm the tyres start to slip and shimmy, at 6500rpm it needs a lift and a twist of opposite lock and the noise and power jump into fast-forward. Now the road is rushing towards you in great chunks and the final rush to 8500rpm is mind-scrambling in its intensity.

It's not over yet. Full-bore upshifts can be executed without the clutch and with barely a lift of your right foot. Just load pressure onto the lever and, just as the last shift-light burns red, a tiny reduction in throttle and a firmer tug backwards slots fourth and the acceleration continues without interruption. Anything beyond the road's edge is invisible, even the mountains rising up in the distance above Glencoe. Right now I'm scrapping with the road, flicking the R500 into corners and then trying not to unleash too much power too early, thinking hard about every braking input (there's no ABS to lean on, of course), yo-yoing up and down the thumping power-curve and just occasionally dialling-in a correction as the tail steps out under power, just occasionally riding out the slide for the length of a gear because the R500 wants me to.

That might sound a bit irresponsible, but it isn't. The Caterham is so narrow that you need never cross a white line, so fast that overtaking is completed as quickly as the decision to squeeze the accelerator. It's a stark reminder of the benefits of lightweight engineering, and despite celebrating its 50th anniversary last year, the Seven formula seems more intelligent than ever. The motoring landscape is changing rapidly, but whatever the future holds, pure driving enjoyment will still be a strong currency – and in order to cut CO2 emissions and keep the fun-factor, manufacturers must address ballooning weight. Maybe the next R500 will run on biofuel like the Koenigsegg CCRX (I'm bloody sure it won't be a diesel), but I'm certain that there will be another R500, and for that we should all be grateful.

My immediate future is a more pressing concern right now, though, and by 'immediate' I mean the road ahead. In slippery conditions the R500 demands respect. It's brilliantly controllable, but it also has much, much more power than grip, and even when you're pointing straight it's not always possible to just mash the throttle to its stop. Let your mind wander and the R500 can easily bite, the frights usually coming when you think a corner is over and you want to feel the full force of that engine again. But as Glencoe opens up ahead of me, trees melting away from the road's edge, dry-stone walls no longer hemming me in, I can relax and enjoy the view, enjoy that sensation of heading into the elements in this tiny missile, engine gargling cold air and super-unleaded.

Beyond the awe-inspiring Glencoe is Ben Nevis, at its peak as white as the Caterham, and even more treacherous on a cold April day. But we're going to push on past The Ben, not only to escape the nondescript misery of Fort William, but also because the A830 that runs out to Mallaig and the A861 that forks away to Roshven are two of the best roads in Britain. The A830 is wide and clear-sighted in parts, narrow, bumpy and blind in others. With surface changes coming thick and fast, corners tumbling through jagged rocks and then sweeping alongside lochs so close that road and water nearly touch, it is a relentless challenge and perfect fodder for the R500. Turn left at the Inn at Lochailort and the rollercoaster starts to rise and fall, hanging above Loch Ailort and in the shadow of Rois Bheinn. Epic is the only word that fits. We'll drive until the loch runs into sea at the Sound of Arisaig and the road stops dead.

NOTHING AROUND, SO a chance to try another Caterham first: launch control. It's a bit of a gimmick obviously, but it's bloody good fun and Caterham claims this £350 option will help the R500 leap to 60mph in 2.88sec. The final version of launch control will have a choice of settings for different conditions, but to engage this pre-production system I simply have to select first then press and hold a small black button on the dash. Now when I floor the throttle the revs are held at 4500rpm, engine spluttering and crackling like Massa's F1 car on the limiter at the exit of every corner in '07. Take a deep breath, brace yourself and release the clutch. Torque thumps to the rear tyres. They spin-up, but still seem to dig into the surface, and with a good armful of correction the R500 screams through first, second and is into third before you've remembered to suck in some cold air yourself. It's a mark of the R500's raw power that even into fourth and fifth the acceleration isn't dimmed, and I've no doubt it would easily pull to its limiter in sixth should you find yourself on a limit-free road. And not a very long one, at that.

The way the R500 just puts on speed is shocking, and it's when I stick with it into fourth that things become overwhelming, the wind smashing over the carbon wind deflector and into my visor, the engine still shrieking over the rush of air and the road seeming to jump at me in fast strides as my eyes struggle to deal with the acceleration. The speed at which you can attack corners is astonishing too. There's no weight transfer to speak of, so the tyres are always working at their optimum and you never, ever find the limit of the front end on the road. You hardly seem to use the brakes either, because the combination of poor aerodynamics and high speeds means you can easily alter the car's pace with just the throttle.

It's incredibly easy to fall into a hypnotic rhythm with the R500, scaling the power- curve and descending again on the way into corners, bit-by-bit using more revs, feeling that unbelievable zing at the top end, edging the car sideways when the road opens out and occasionally indulging in another manic two- or three-gear lunge just to make sure all that power is still present and correct.

The chassis wriggles and writhes underneath you, the R500 skipping over big ridges and pummelling over ragged sequences, but it never gets unsettled and the ride isn't stiff like, say, a Mitsubishi Evo's – the beauty of light weight is that the chassis can be supple but still easily control the mass it supports. Building a car light really is the most virtuous of circles.

Left at the Inn again and the road just keeps flowing like chopped-up rapids under the R500's wheels. The sun is shining now, but I don't care. I'm in a little bubble of heat and noise and fury, skipping and sliding and buzzing along God's own road. Right now, though, it's on loan to the R500 and me. By the time it unravels to its end and the Caterham is parked up in a huge scene, mountains backlit by a fading but warm sun, water sparkling and still, the R500 has given me another life-affirming sequence to cherish for years to come."
~ Videos ~
A couple of videos you might like
Running in the new R500 up the Bealach (37mb) > Running In
Steve Sutclife at Milbrook > R500 v Ducati (Autocar)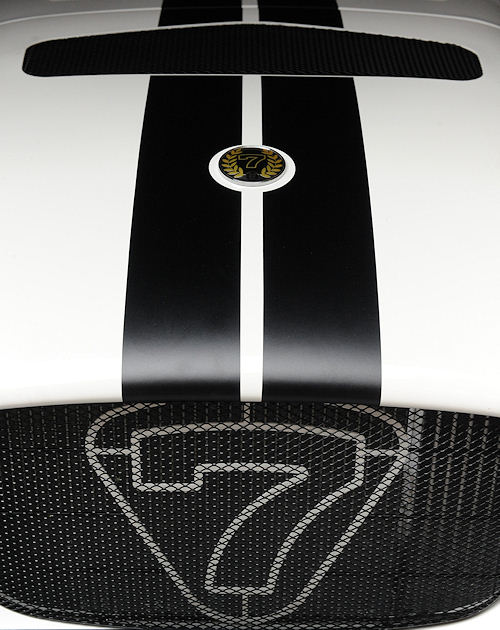 The devil rides out in the Caterham Seven R500
Top Gear's car of the year.
If you saw the special episode last month, you'll remember none of the presenters actually wanted a Caterham R500; they said it was for car nerds. But it lapped the Top Gear track faster than a Bugatti Veyron, looked dead exciting doing it and only costs 38 grand, so they couldn't deny it the top spot. Within five minutes of starting the engine, I knew they'd made the right decision.
The Caterham Seven R500 takes a few minutes to get started. You have to clamber in, belt up, reattach the Momo steering wheel (you have to remove it to get in) and press some buttons in the right order as there's no key
Still, does the world really need a 520bhp-per-ton-sports car from Surrey ?
The R400 I borrowed two years back was 400bhp-per-ton and that was mental enough – why have we always got to push things further?
The Caterham is swifter than Bugattis, Enzos and McLarens but you could never call it practical. The carbon race seats were designed to fit a child – well, not someone my size, anyway. I could only fit my fat backside into them by removing the doors and stowing them in the boot, which leaves about a wallet's-worth of luggage space.
Looking around, you don't get much else in the way of extras: carbon wheel arches, yellow paint and a little numbered plaque that sets you aside from all the other Caterham owners in the world. Mine was only the second R500 off the production line.
It takes a few minutes to get started. You have to clamber in, belt up, reattach the Momo steering wheel (you have to remove it to get in) and press some buttons in the right order as there's no key. Keys weigh a couple of grams after all, which just wouldn't do. But don't worry about all that, because there's nothing – I repeat nothing – that will beat this in a point-to-point journey.
Floor it in first and the wheels immediately light up, continuing to shimmy around as the gear-change indicator flashes and you shift into second. The power slide keeps going even in third. I was cackling like a madman.
Straight out of the door I hit… well, I don't know what I hit because the digital thingy wasn't in speedo mode, but let's say Star Trek Warp Factor Nine. The official figures say 0–60mph in 2.88 seconds, but all I remember is mind-scrambling noise, vibration, speed-blur and the sense that you'll keep accelerating until you're travelling faster than light. Actual top speed is 150mph but you'll leave Sunday lunch in the passenger seat way before then. This car so far exceeds most people's driving abilities that most of us would give up. It takes a certain kind of ego to want to master it. Not the kind that women find attractive, either: if shaving half a second off a lap time is more important to you than having a windscreen, they'll find someone else to drive them down the shops. Even some Caterham fans would question whether this is worth £37,000 when a 290bhp-per-ton Superlight is only £21,000.
But I guarantee that if you owned one of these things you'd love it. Thank God there are some car-makers on the planet sticking two fingers up at the recession, the oil crisis and global warming.
The R500 is excessive, unnecessary and probably the work of the devil.
I'm on his side.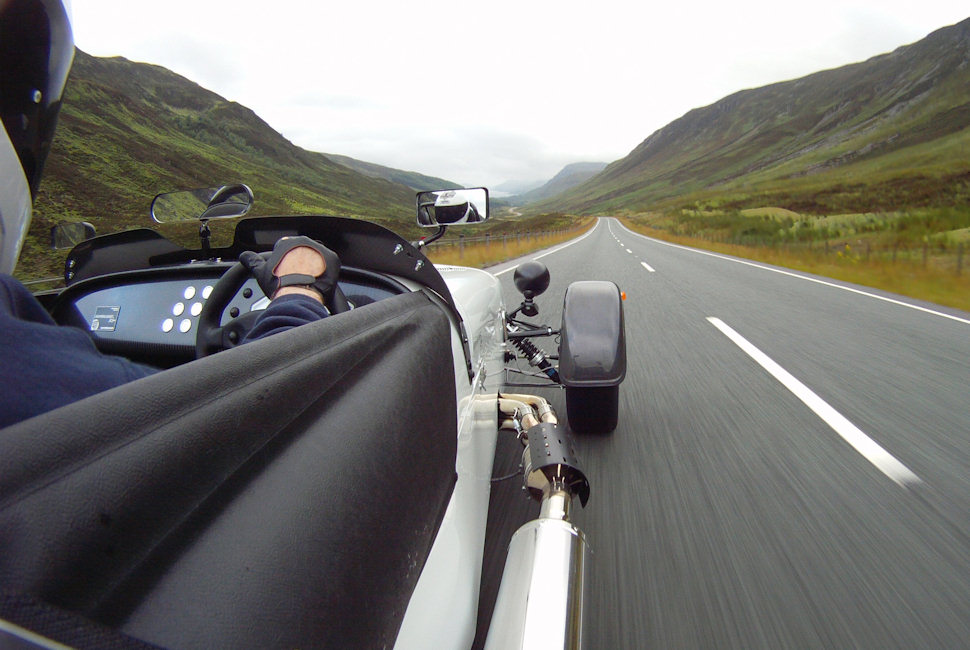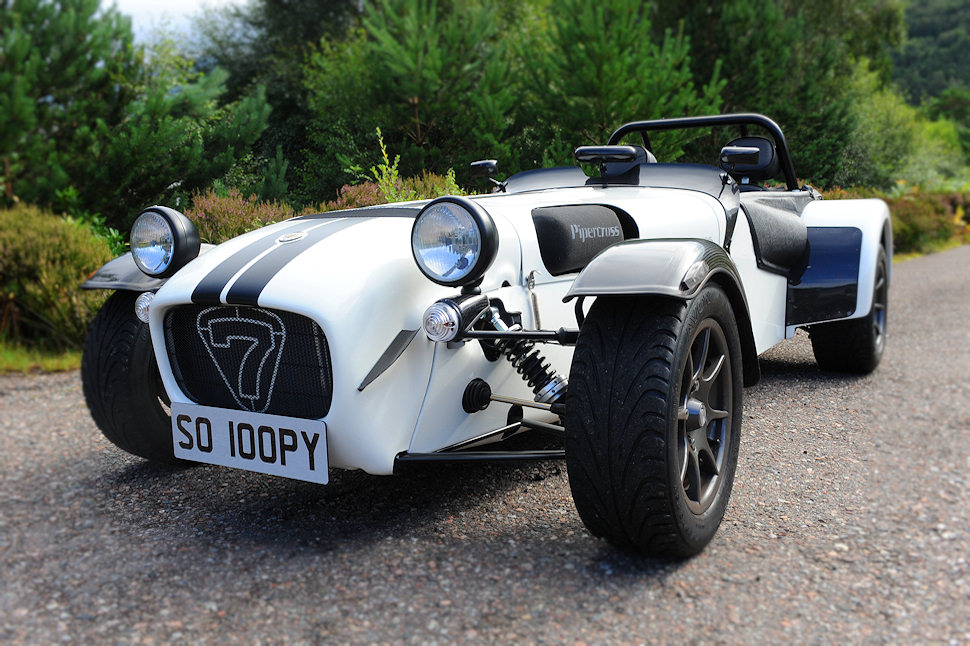 BMW M3 E46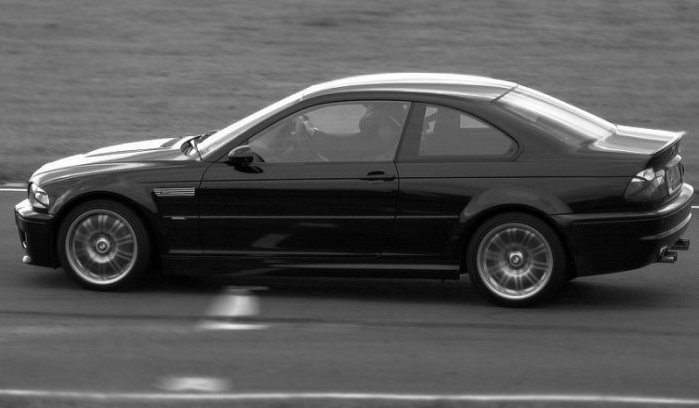 ENGINE: 3245cc 6 cyls in line - 343 bhp at 7900 rpm
PERFORMANCE: Maximum speed 174mph (limiter turned off)
0-60 mph 4.8 secs. 30-70 mph 4.3 secs - 60-0 mph - 2.6 secs
Standing quarter mile 13.4 (107 mph at 1/4 mile)
WEIGHT: Much too much.
CATERHAM SEVEN R500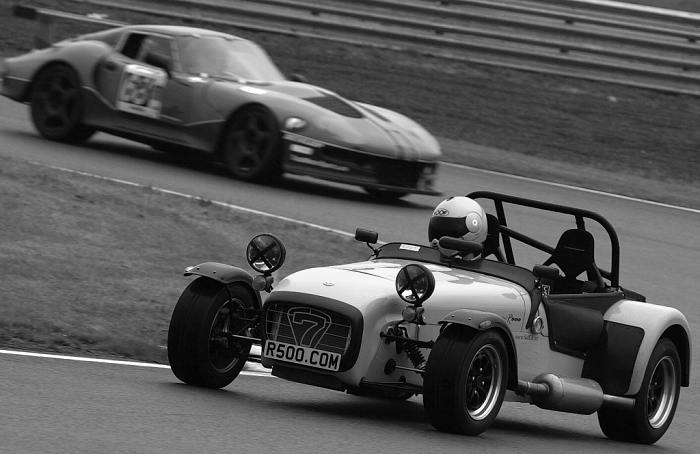 ENGINE:
Caterham developed Rover 1.8 litre K-Series. (Minster Racing Engines)
Capacity: 1,796cc 80mm (bore) x 89.3mm (stroke)

BRAKES:
Front: 254mm lightweight ventilated discs. Caterham/AP Racing 4 pot calipers. Rear: 228mm solid discs
PERFORMANCE:
Maximum Speed: 150mph. 0-60 3.4 seconds. 0-100-0: 11.4 seconds
WEIGHT: 460 kg (mmmm).
PORSCHE 911 TWIN TURBO 996 X50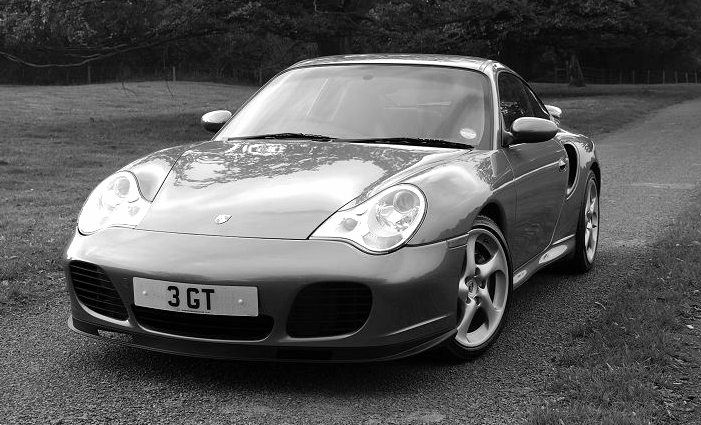 ENGINE: Straight 6 - 3600cc
| | |
| --- | --- |
| Power | 450 bhp @ 5700 rpm |
| Torque | 457.0 ft lbs @ 4400 rpm |
WEIGHT: 1579 kg.
PERFORMANCE:
| | |
| --- | --- |
| Top Speed | 200+ mph (June 2004) |
| 0 - ? mile | 11.8 secs |
| Lateral Acceleration | 0.96g |
| 0 - 60 mph | 3.6 secs (sept 02) |
| 0 - 100 - 0 mph | 13.02 secs (sept 02) |
| 30 - 70 | 3.3 secs |
| 60 - 0 | 2.4 secs |
AUDI QUATTRO RS6 AVANT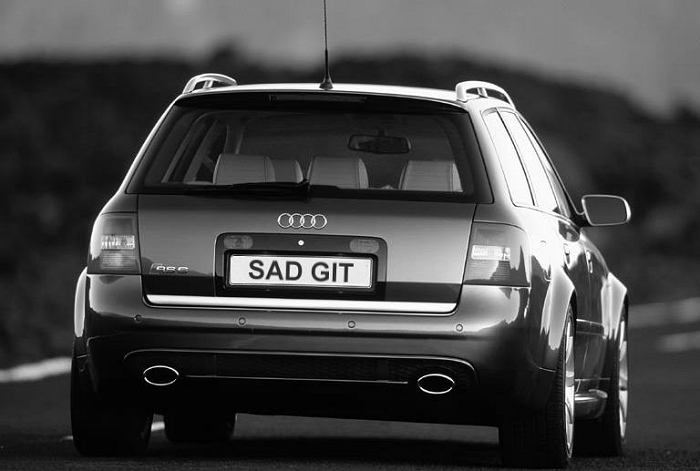 ENGINE: 4172 cc - V8 - TwinTurbo
450bhp @ 6000-6400 rpm - Torque 413@1950-5600 ( lb / ft )
PERFORMANCE: 0-60 mph 4.4 seconds. Maximum Speed 190 mph (with limiter turned off)
WEIGHT: Don't even point.