3rd September 2006
Well here we are. The end. Well, nearly.
Having decided to waive the £500 insurance demanded by the removal company I was fully expecting the lorry to drive off the road into a ditch destroying everything on board... and bizzarely enough, it didn't. In fact the move went quite smoothly. I'm still at a loss to know why anyone would want to do such a job - but these two have both done it for more than 30 years:
They both had mega Geordie accents so I understood little of what they said, but the were kind and careful, so got a huge tip. They also seemed happy to sleep overnight in their cab (nice), but I booked them into a B&B and made sure they got a decent trough.
Throughout the build, several people have said to me "Why are you moving up there". To be honest if they had to ask, they wouldn't understand the answer. Having spent many months up here in the old place, we at least knew what we were getting in the way of lifestyle, and with internet deliveries, e mail and Easyjet it doesn't feel anything like as remote as people might think. I can do Oxford Street in under four hours (not that I'd want to), and the benefits of the landscape, the sense of community, the seclusion, the wildlife, the fresh air, the blissful peace and quiet, (I could go on) completely outweigh the drawbacks of a remote location. Well they do for me. Mind you, I'm sure I would have hated the place as a teenager and buggered off to London a.s.a.p.
Several others have said (as encouragement during the build - obviously spotting the strange glazed expression I seem to have been wearing for months) "It'll all be worth it in the end". Well I guess selective memory will dim the frustrations, disappointments, stress, panic and mild insanity as time passes. At the moment, If I could rewind the clock - even with such a lovely house, I don't think I would have started the project. Let me put it this way, If I could have found a building firm to take my plans and turn them into a house without bothering me - if they could have been given a budget and stuck to it, and a timeframe that they would keep to and phoned me up two years later saying, 'Your house is ready Mr Carter' I would do it again at the drop of a hat. Unfortunately such companies only exist in parallel universes - and even less so in the north west Highlands of Scotland. Roll on selective memory.
Having said that, the place is lovely. It's been beautifully finished by the team of joiners headed by 'the Bruce'... who, incidentally are keen to stay together to do similar projects (if any of you are mad enough, details supplied on request). There are a few minor problems, a tap fell off in my hand last night and the 'tri-flow' water filter system is presently more bi than tri... but the house is a source of great pleasure and constant surprises. I'm having to pinch myself to make sure that I'm not dreaming that I'm actually living in such a house in such a stunning location.
I am in fact, very lucky. Apart from all the many obvious reasons, I'm lucky that we both can work from home (Iona is a writer). This is of course, an essential prerequisite of such a move (unless one is retired). But with broadband having arrived (not in my house yet - bloody BT), and house prices in the Highlands being considerably cheaper than the national average, I'm waiting for all the influx of graphic designers and software developers!
So - the end of the therapy - sorry, blog. It's early on a Sunday morning and I have 100 more boxes to empty... just time for two more photos. This, I took last night...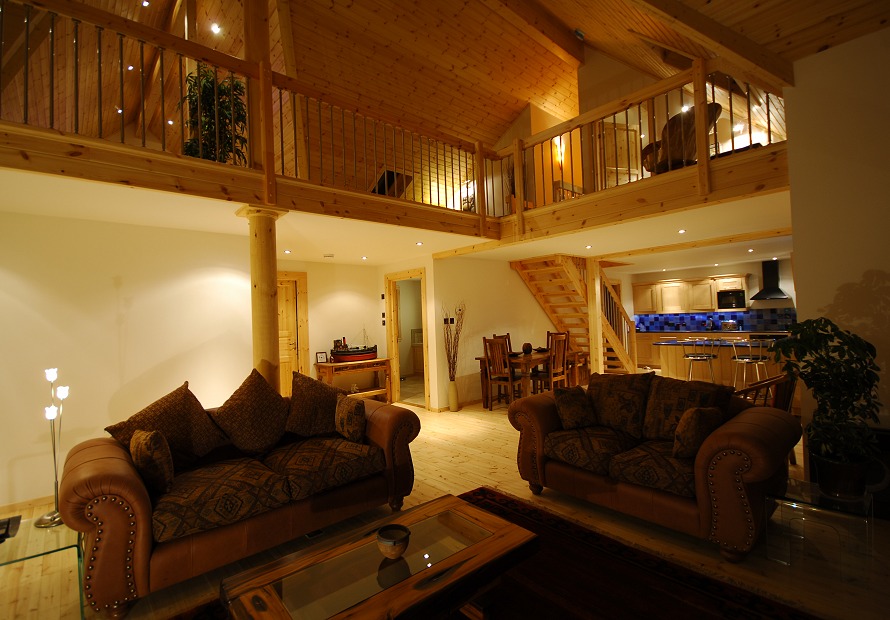 ...and this 30 seconds ago...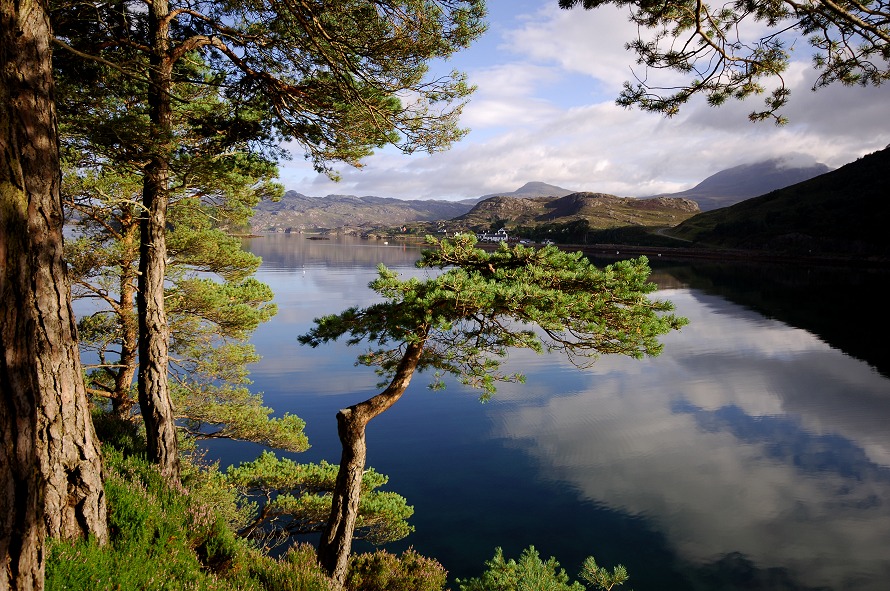 Thanks for reading and providing such good company.
23rd August 2007
ADDENDUM - ONE YEAR ON - CLICK HERE